WARNING: At a basic level Hyros will track ALL calls automatically with the same tag as long as you have followed the steps in the inital call funnel set up guide. Use this guide ONLY if you want to track different calls seperately inside hyros.
To do this all you need to do is follow these 4 easy steps:
1. Ensure the Universal script is attached to all pages on your funnels and that the call booking email is being tracked correctly. Depending on the call booking software you are using, this will normally require you to redirect the call booking email to the redirect page URL. If you haven't done this already please make sure you complete all the steps in the Sales call funnel Initial set up guide BEFORE proceeding.
2. By default, there will be a URL rule in your Hyros account that will automatically track all calls. Within your Hyros account, go to Tracking -> URL rules, and delete the "Automatic calls" rule by following these steps.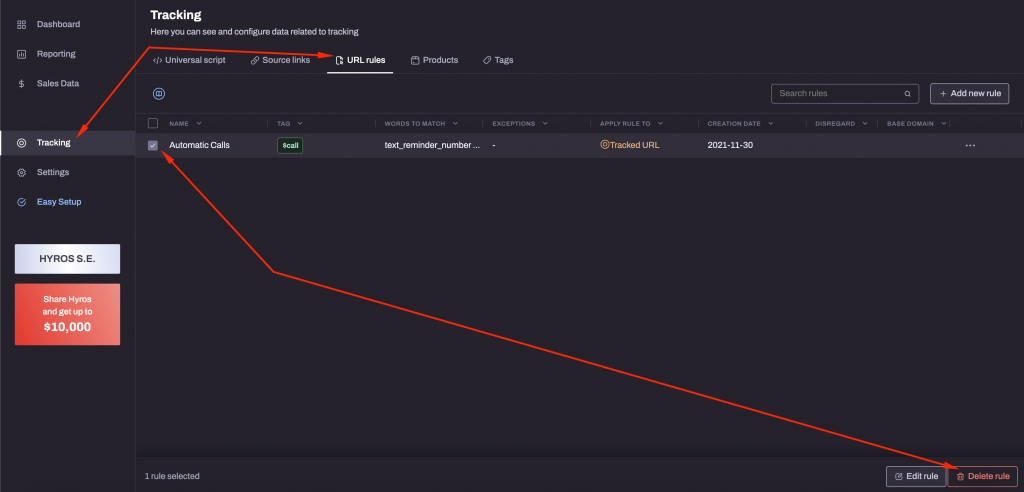 3. Next, click the "new url rule" button, then set up a rule for each separate call funnel as shown here: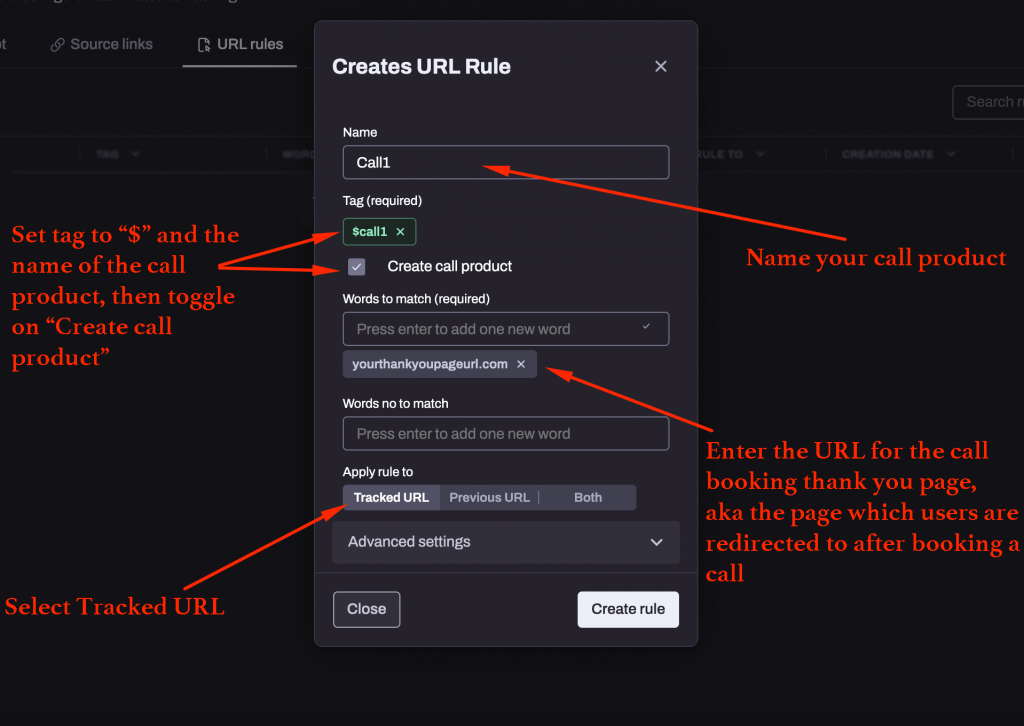 4. Test the set up for each call funnel by booking a test call. You should see your call inside Hyros within a few minutes inside reporting -> customers -> calls, which can be accessed by clicking here.
That concludes the set up, if your test is unsuccessful please reach out to your onboarding agent, or in-app support.