Seeing everything a customer has over time is easy to do in HYROS. Here are the steps to do this.
Step 1: Generating the customer profile
Whether you are in the leads, sales or report "deep view mode" simply click on a customer's email to load up their profile. This is where all the data on the customer is stored.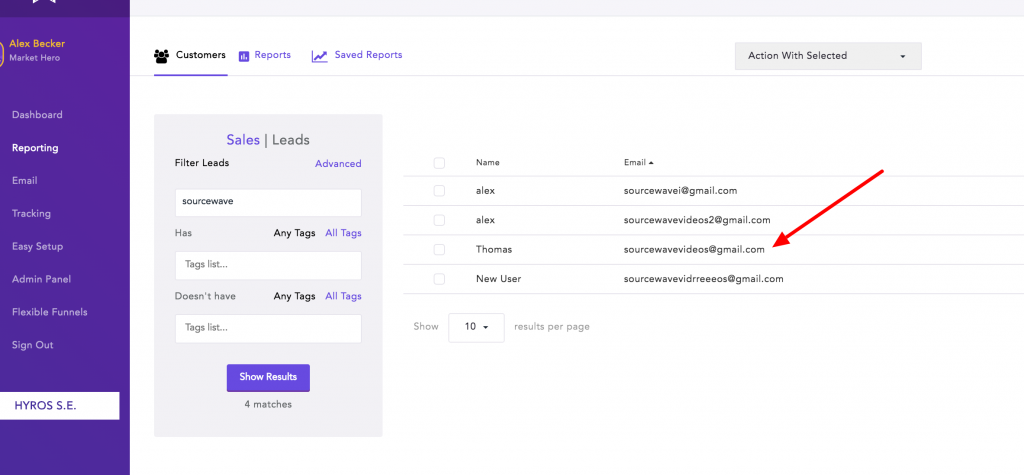 Step 2: Use the tabs to see the customer history.
Note : If the email clicked is a CHILD EMAIL then all of the customer history will be passed to the ORIGIN EMAIL displayed in the upper right hand corner of the customer profile.

When the user email is clicked the customer profile will appear with tabs that will show their journey.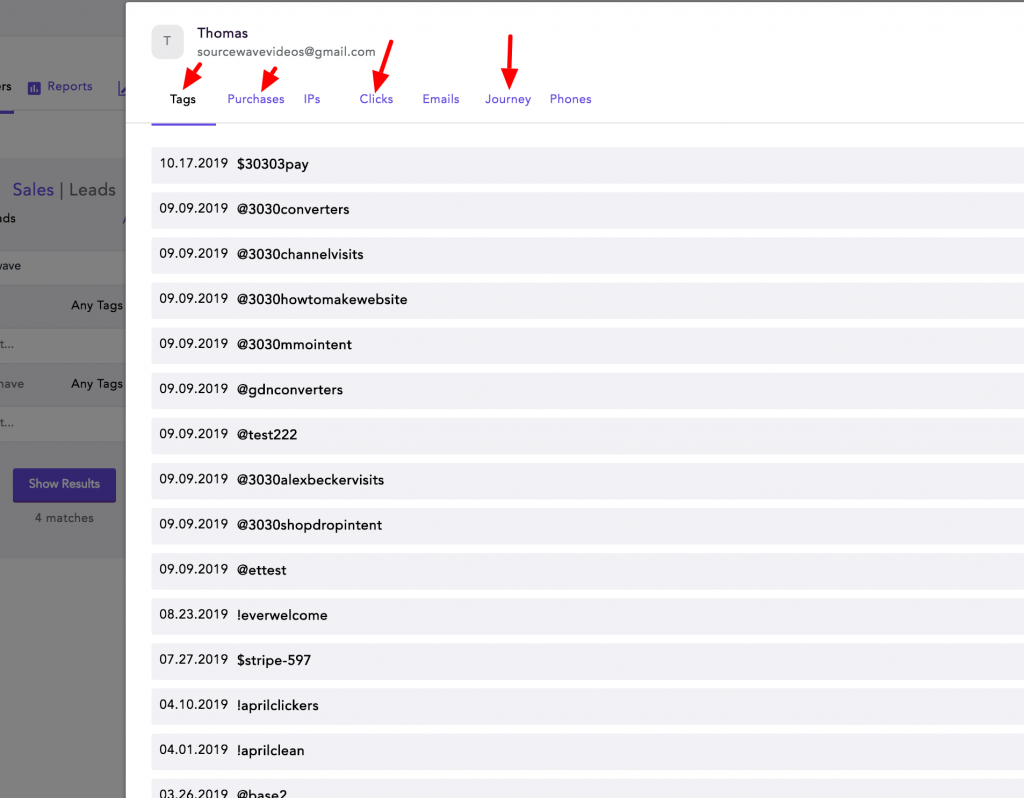 How To Use The Customer History Tabs
The TAGS Tab: The tags tab will show you the tags the customer has. This is for basic tag information and does not display the true customer history.
The CLICKS Tab: The clicks tab will display all the URLs the user has been to that have HYROS tracking on them. Using this will show you everywhere the user has been. This is very useful for finding gaps in tracking and finding all the ways customers are entering your business from.
The JOURNEY Tab: The JOURNEY tab will show you all source clicks the user has made in the order they have been clicked. This is useful for seeing the sources that lead up to the sale.
The PURCHASE Tab: The purchase tab will show the purchase history of the user and the dates they purchased on in the order of purchase.