Note: If the sales team does all the closing and work you will NOT be given the sale.
This guide will cover how to refer client to book a demo call with us. If the client closes to a HYROS deal you will receive a 30% commission. Here are the steps to follow.
Step 1 : Create your FirstPromoter Account HERE
Step 2 : Once you have been approved go to your First Promoter Dashboard HERE and login.
Step 3 : COPY and use the FIRST affiliate link in your First Promoter dashboard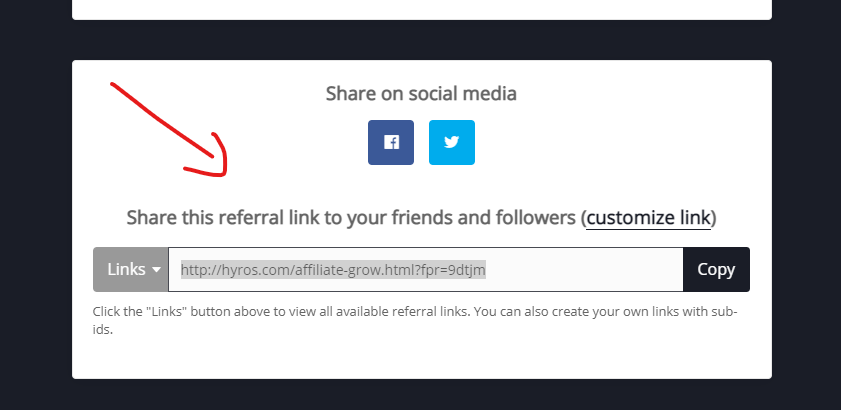 WARNING WARNING WARNING : If you mess up your affiliate code or link in this process you WILL NOT get commissions under any circumstance. Sales will NOT be back dated. Ensure your links are correct before using them.
If you need help us talk to your affiliate manager OR tag us in the affiliate support Facebook group.
Here is how to do this in video (Please Watch To Make Sure You've Done This Correctly)