In HYROS recurring sales can create issues if not tracked properly because they will show up as new sales when your processor sends in the purchase information.
Not to worry though, HYROS will automatically track any sales that are duplicated after 30 days or 1 year of the initial sale and mark them as a recurring sale, so this is taken care of for you.
How to read Recurring Sales
Recurring Sales revenue will be shown under a completely separate column to your initial sales revenue, for example:

Note that Recurring Revenue is totally separated inside the reports from your initial revenue. This allows you to read your initial sales data effortlessly.
You can also view your recurring sales inside the Sales tab. each sale that is recurring will be marked as shown: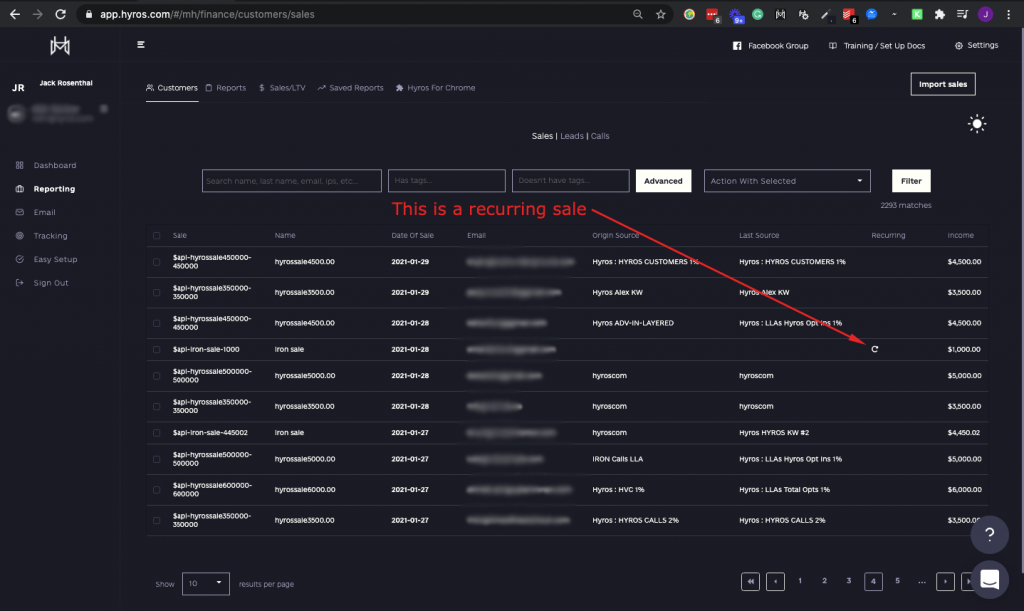 Excluding Recurring Sales from Reports
If you want your reports to contain information relating to your initial sales ONLY, you will be able to do this easily by simply selecting the "Exclude Recurring Sales" option in the advanced settings when loading a report: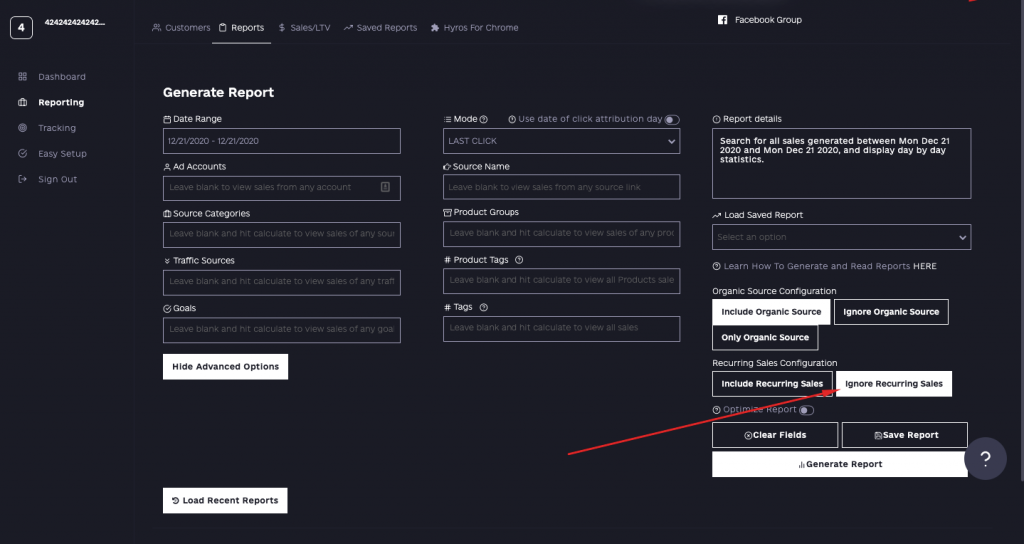 Manually Setting a Product as Recurring
If for some reason your products rebill within a different timeframe, then you will need to manually configure the product as recurring. All you need to do is follow the next steps:
1.Go to Products (opens in a new tab)">Tracking-> Products.
2.Find the product or products that are recurring.
3.Select the products.
4.Select "MARK RECURRING" in the drop-down.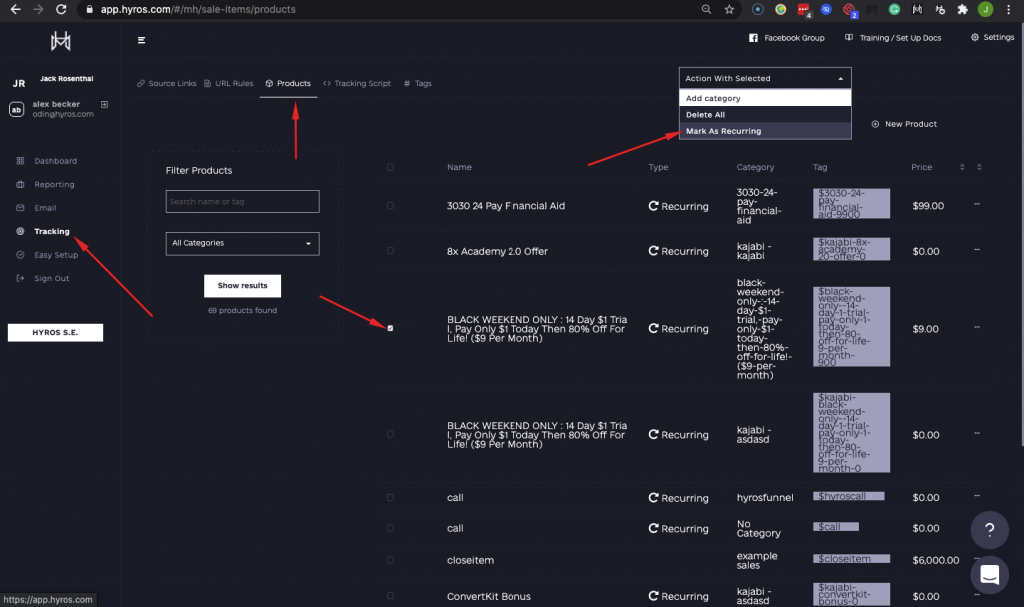 Going forward when a user receives future duplicate charges on this product it will be marked as RECURRING revenue which has a separate column that can be activated on the REPORT BOARD.
Manually Configuring a Specific Sale as Recurring
This is especially useful if a user changes their payment plan halfway through their subscription. Because we track recurring sales when the same tag is attributed to the same user more than once, if a user changes their payment plan they will receive a different tag, meaning the sale will not automatically be recurring. Hyros allows you to fix this by manually changing that specific sale to a recurring sale.
To do this, simply go to customers -> sales (opens in a new tab)">reporting -> customers -> sales, select the sales that you want to be recurring and then select "Mark As Recurring" as shown below: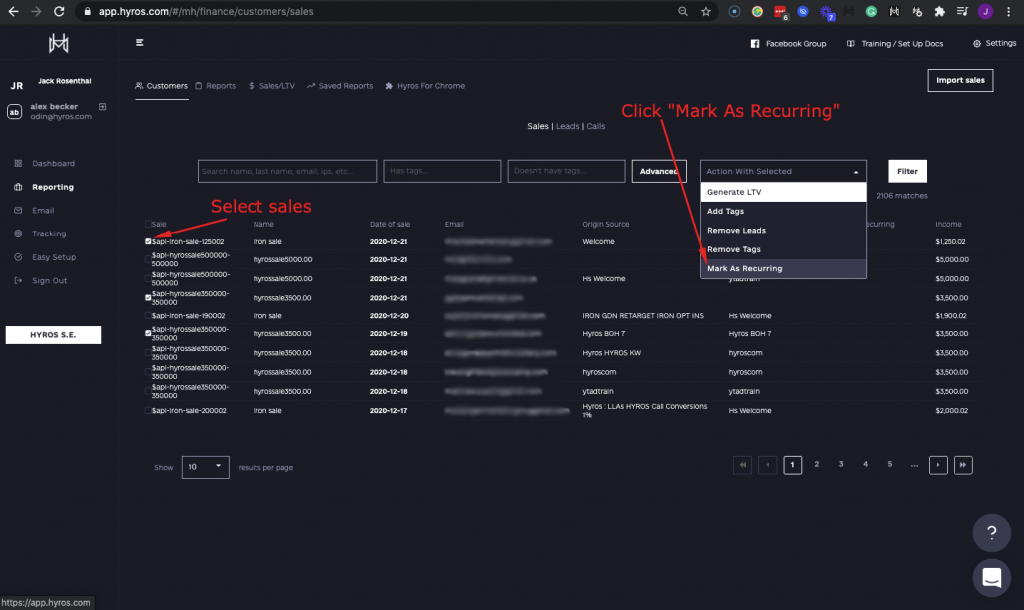 Once you have done this, the revenue for those sales will show up in the recurring revenue column inside your reports.