Follow this guide to track calls with SavvyCal.
First of all, please copy this universal script and ensure it is in he <head></head> code of all of your funnel pages, including the thank you page that you direct leads to AFTER they book a call:
Next, inside SavvyCal go to the link editor. Inside Settings g to "Post-Confirmation Behaviour" and toggle on "Redirect to a custom page".
Finally make sure "Append event Confirmation Query string" is turned on below the redirect URL:
Once that is done, go to the URL rule settings inside Hyros and edit the "Automatic Calls" rule as shown here: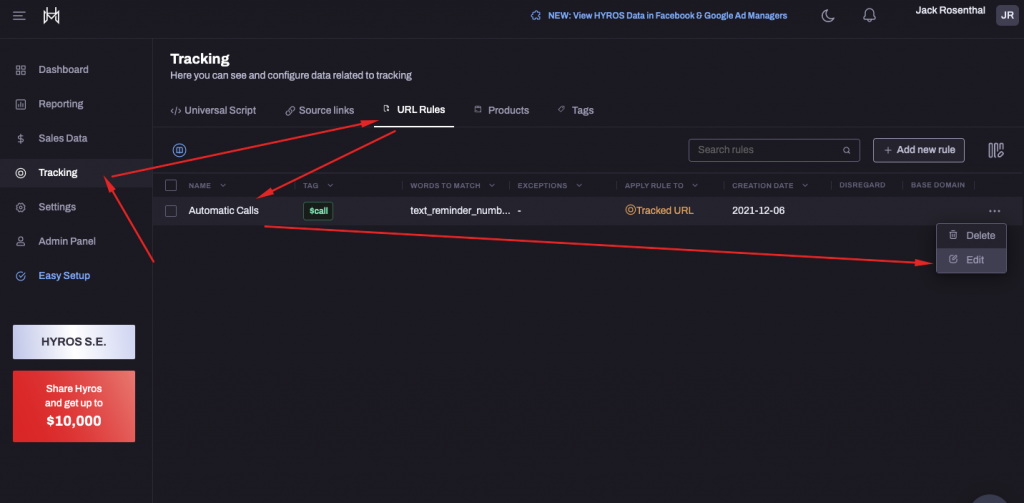 The only thing you need to do is add the thank you page URL (the page that you will redirect users to after they book a call) to the "words to match" field and click enter, then save: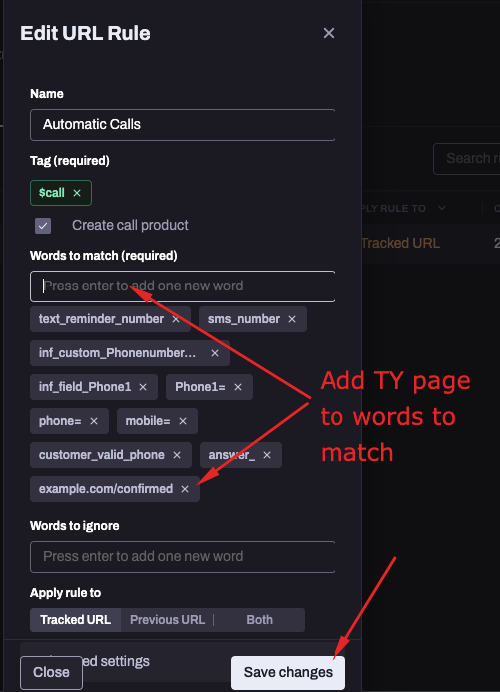 Once you have created that rule, you have completed the setup. You can test your call tracking by booking a call as if you were a lead. You should then see a call inside of Hyros.
If for some reason you do not see a call please make sure you have followed all of the steps correctly, and if you can not find the issue please reach out to the support team.