Follow the written steps below to integrate Acuity with HYROS.
1- Login into your Acuity dashboard and go to https://secure.acuityscheduling.com/preferences.php?action=integrations
2- Pick CUSTOM CONVERSION tracking from the list of integration. A code input box should appear.
3- Alter the URL of the page in the code below to your thank you page. Then paste it in the code input box that appeared.
<script type="text/javascript">
window.top.location = 'https://yoururl.com?email=%email%';
</script>
BE SURE TO REPLACE THE yoururls.com with your actual thank you page URL.
Here is what you should see inside Acuity: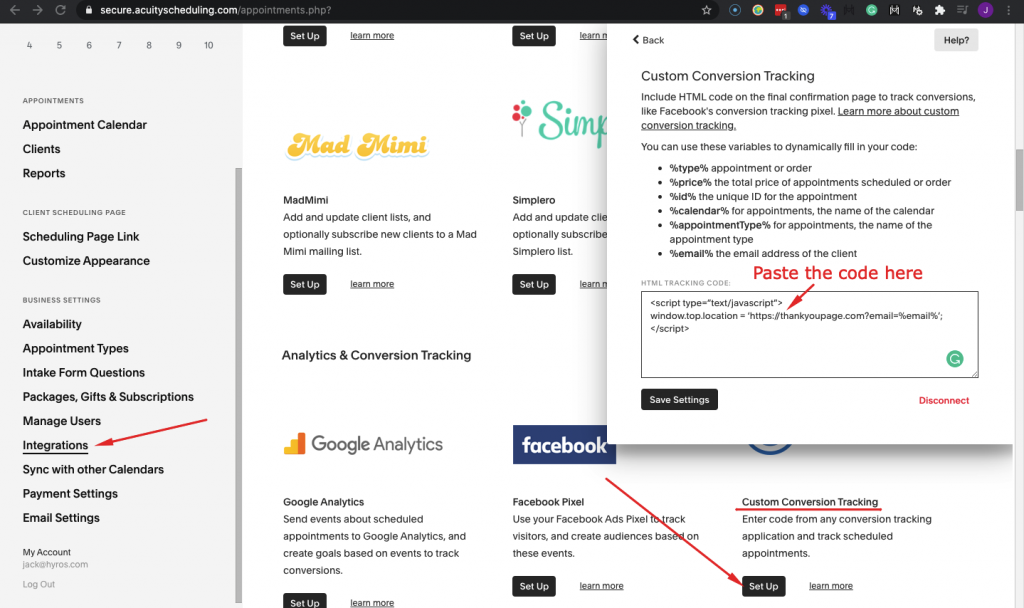 4- Ensure the Universal code is in the header of your thank you page
5- Finally, you need to add a url rule by clicking here. Click add new URL rule and follow these steps to create the rule: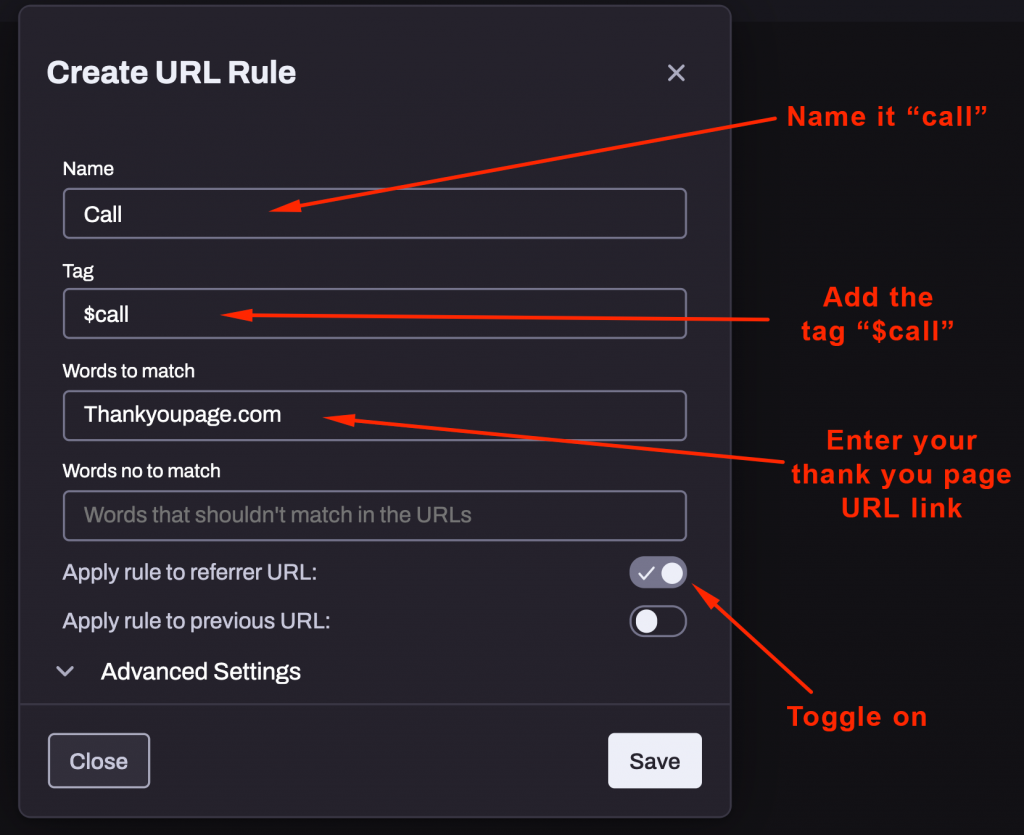 This will complete your Acuity integration. Book a test call and make sure it appears in your calls section HERE.