Please see the following video to learn how to use the Quick Reports dashboard:
Sharing Quick Reports with Clients and Team Members
Seeing Quick Report Data Inside the Chrome Extension
You can also view a summary of data from a particular view inside your ad manager using the chrome extension. Assuming you have already set up the Chrome extension, click here inside the view to see a summary of the data inside of your ad manager: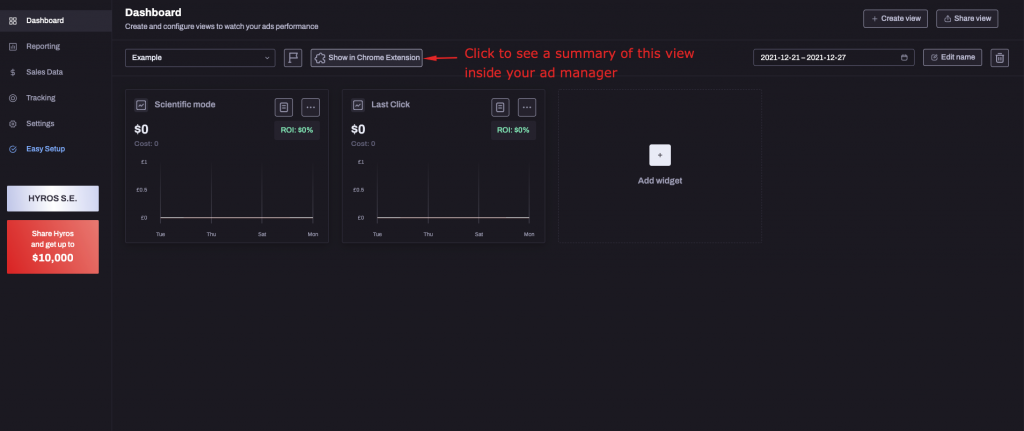 This will allow you to view your most important data easily whether you are reading your stats inside Hyros or in your ads manager. You should see these metrics at the op of your screen here:

If you have not set up the chrome extension yet, please follow THIS GUIDE for more details.