To track your Leadpages opt in, first simply copy the code below:
Then paste it on in the HEADER of every page involved in your call funnel in lead pages.
To do this, when editing a page in lead pages go to the settings area and then ad the code (available below) in the "header section tracking code" area: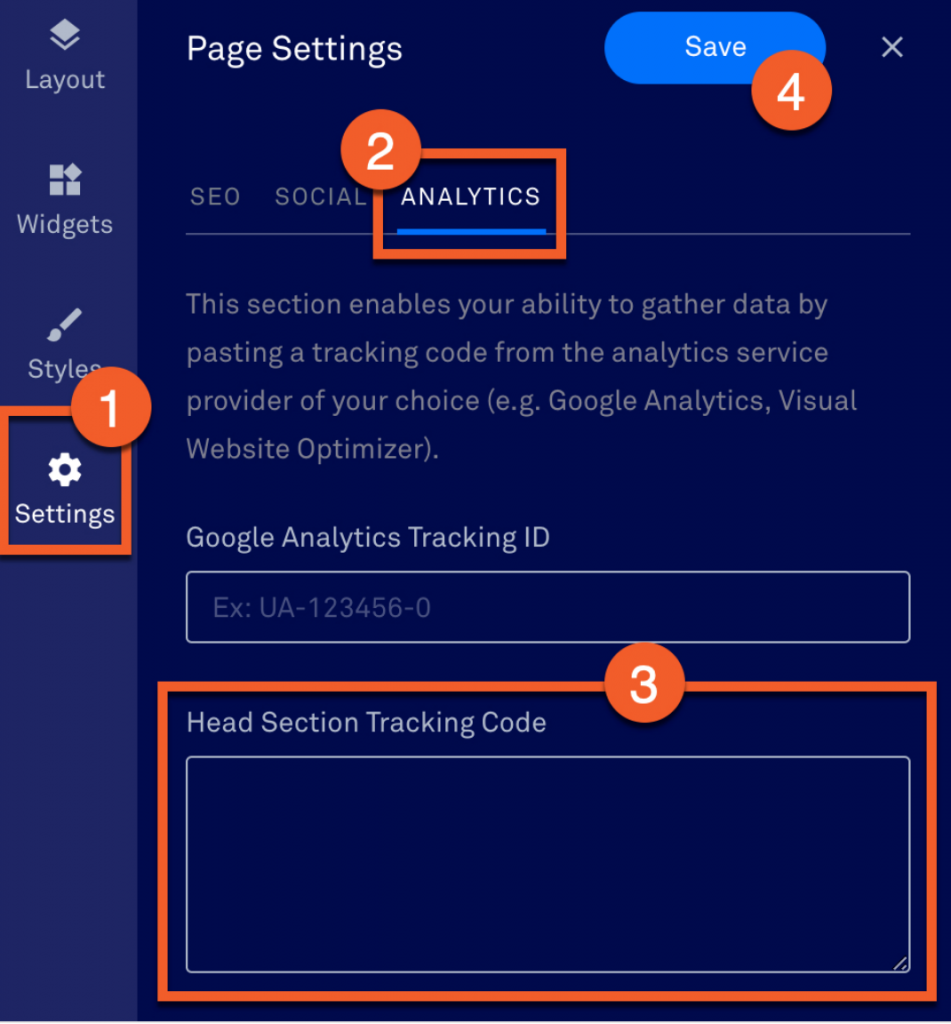 If you have a pop up-opt in or any opt in that is an Iframe on the same page, you will need to take one more step to add the script on the opt in:
In your page editor, select "edit pop-up"

Then inside the settings tab, past the universal script as shown below: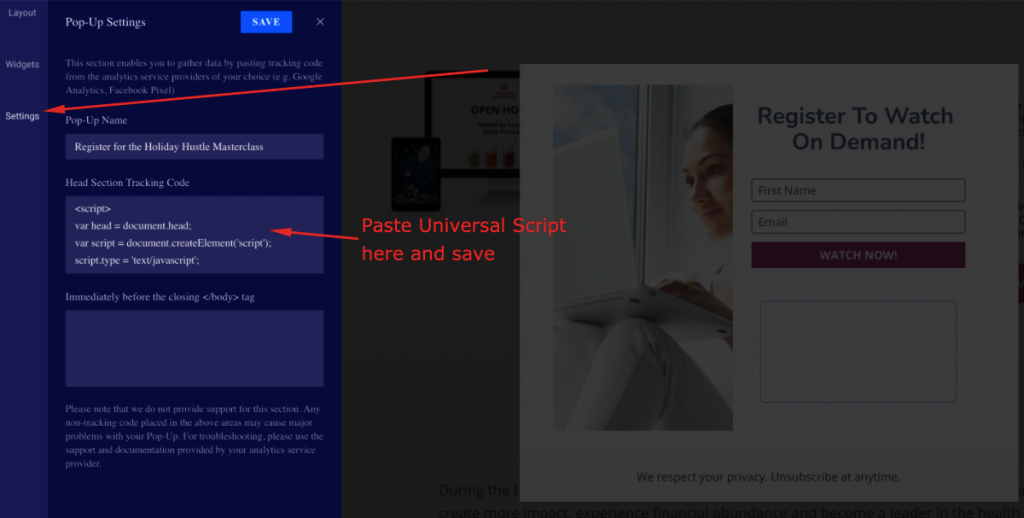 In Order For Tracking To Work
Ensure that tracking is in the header of the following pages
-Opt in page
-Opt in pop ups/Iframes
-Opt in thank you page
-Any video pages
-Call booking pages
-Call booking thank you pages
NEXT RUN THIS TEST
Opt in your funnel and ensure your email appears in your Hyros account under REPORTING → LEADS
If the lead does not appear after 3 minutes confirm you have placed the Universal code on your opt in and thank you pages.
If the email enters the system move to step 3. If it does not use the trouble shooting guide below.
---
OPT In Trouble Shooting Guide
First ensure your UNIVERSAL code is on the opt in page and thank you page.
IF the lead will still not enter the system contact your onboarding rep on Facebook OR use support in the lower left hand corner. Say "My opt in is not sending in leads" AND tell them what system the opt in is using (Clickfunnels, Lead Pages, Infusionsoft etc).