Step 1 – Setting up the API Key inside Ontraport.
Go inside your Ontraport account and create your API Key by clicking on the following: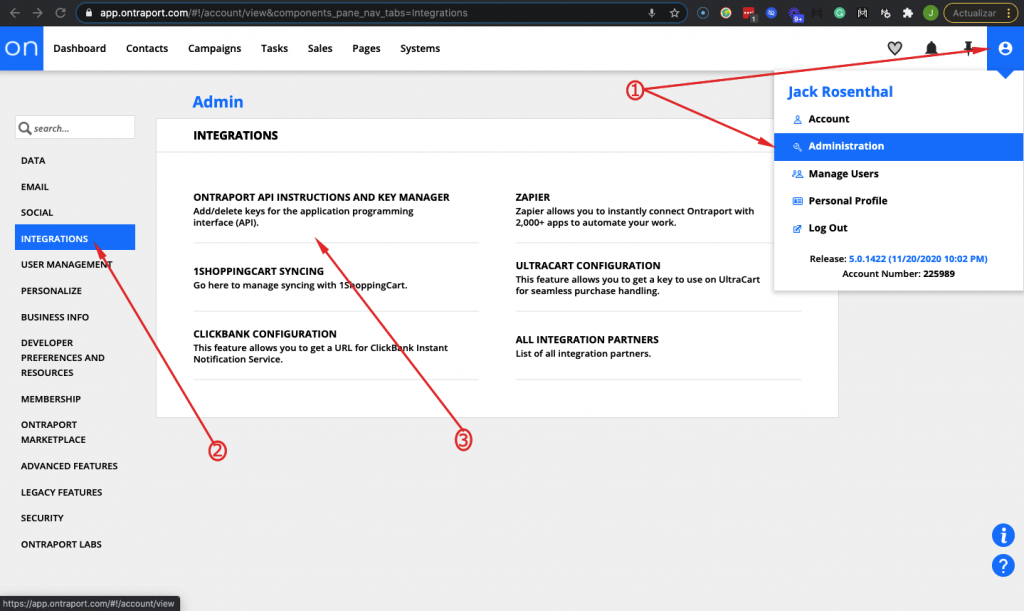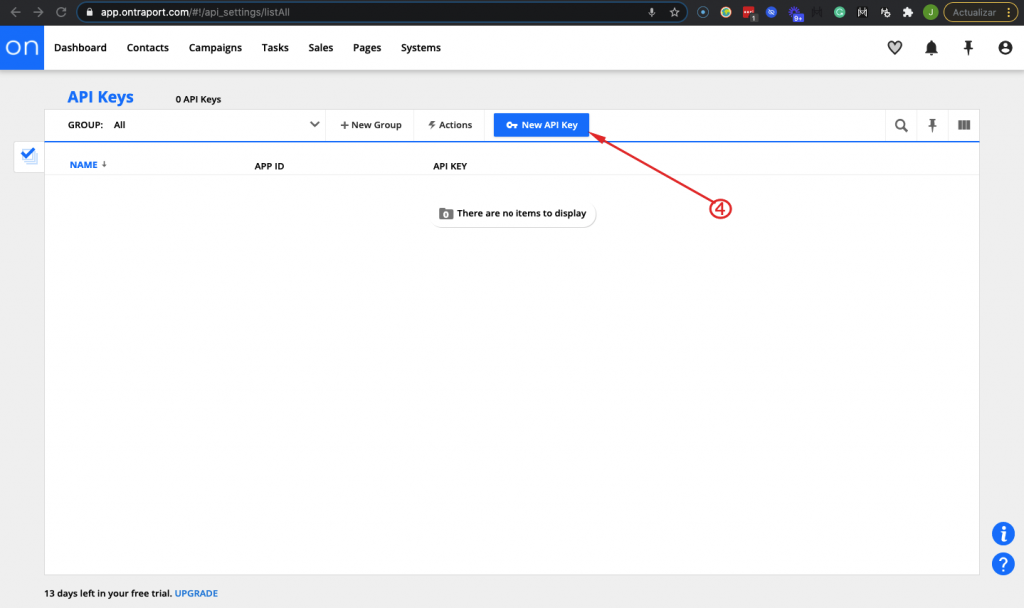 Then follow this to set up your API Key inside Ontraport: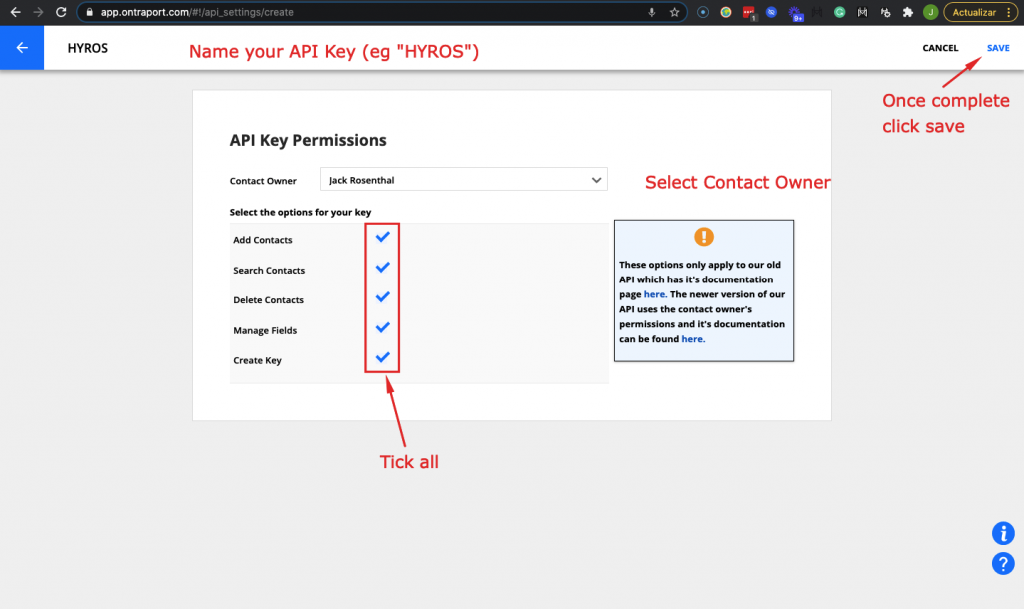 You should then see your APP ID and API Key here, you will need them for the next step: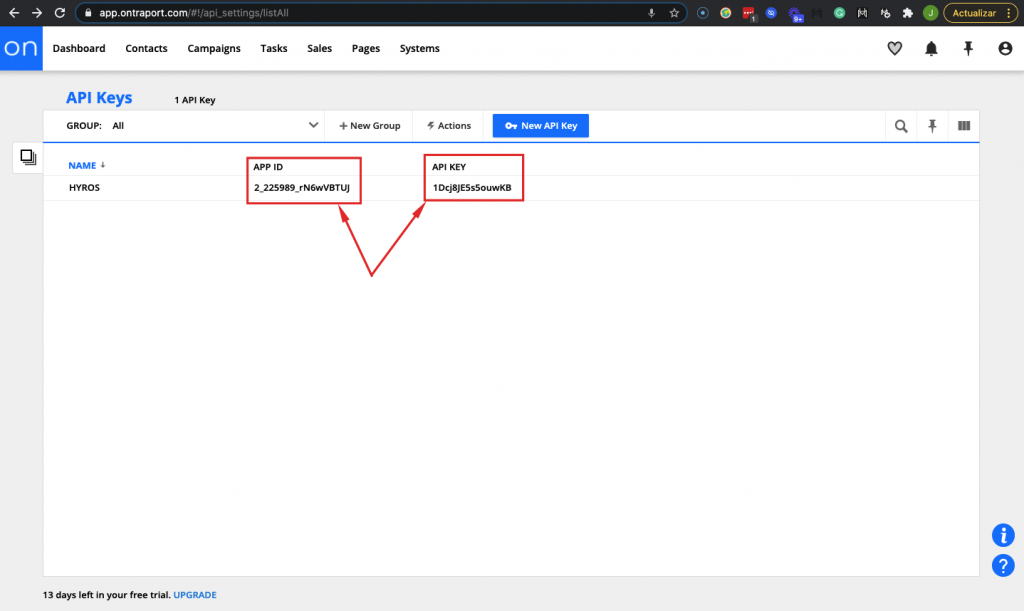 Step 2 – Create the integration inside Hyros.
Go into your hyros account and go to settings -> integrations -> ontraport. Then click "Create New Integration" and paste your API Key and APP ID as shown: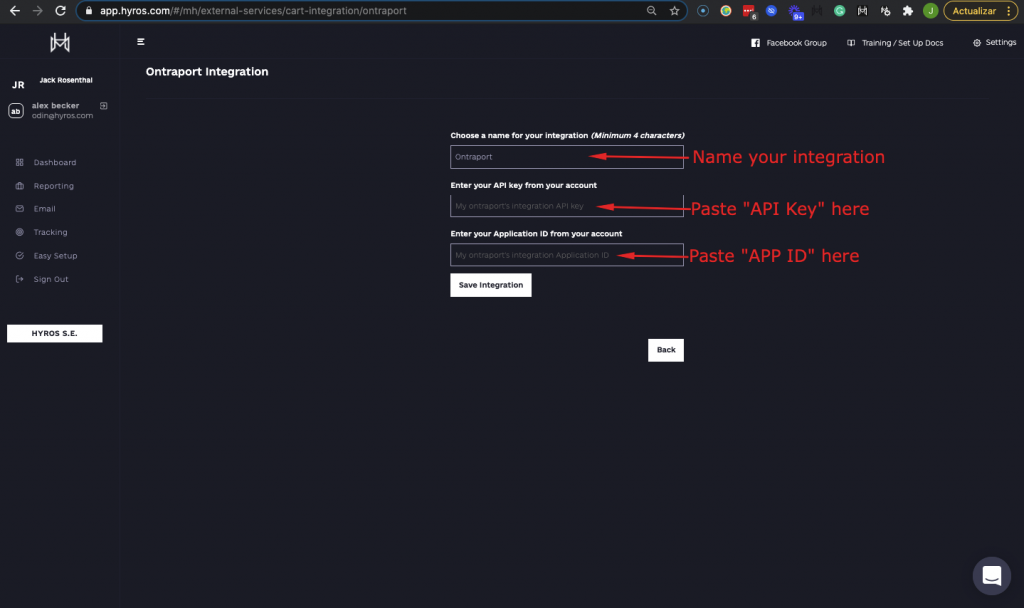 Step 3 – Pass CGI variables to the Thank you page
Inside your Ontraport account go to Automations and Forms.

Click on the Form that you're going to track

Next, click on Form Settings and make sure you have "Pass CGI variables to Landing/Thank you page" checked and click Save.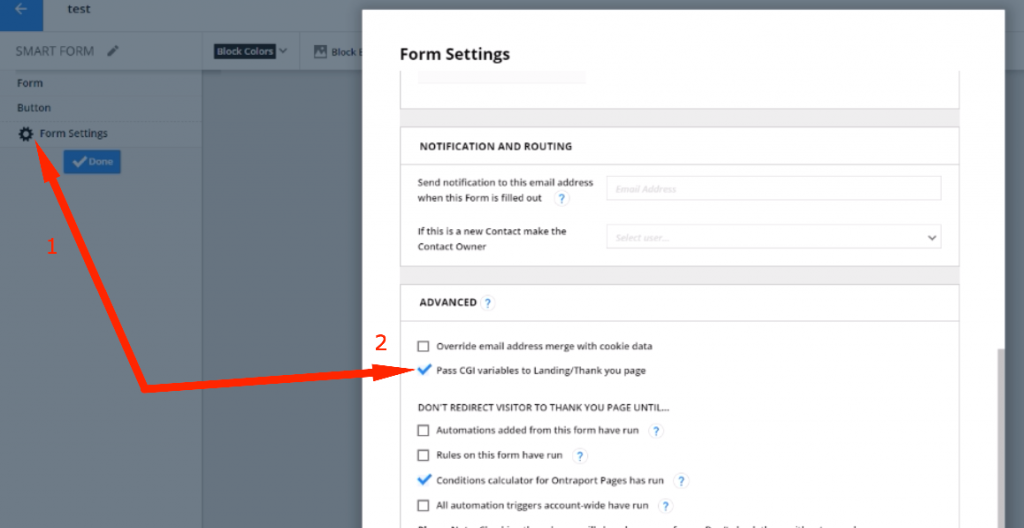 Step 4 – Run a test purchase.
If you see the sale inside Hyros then the integration is working successfully. If not, then please reach out to the onboarding or in-app support team.