Tracking customer emails entered on paperform can be achieved in just 2 steps:
1 – Copy the universal Script below:
2 – When editing your form in Paperform, go to "Configure" then "Analytics". Paste the universal script in the field labelled "Page load-scripts" as shown here: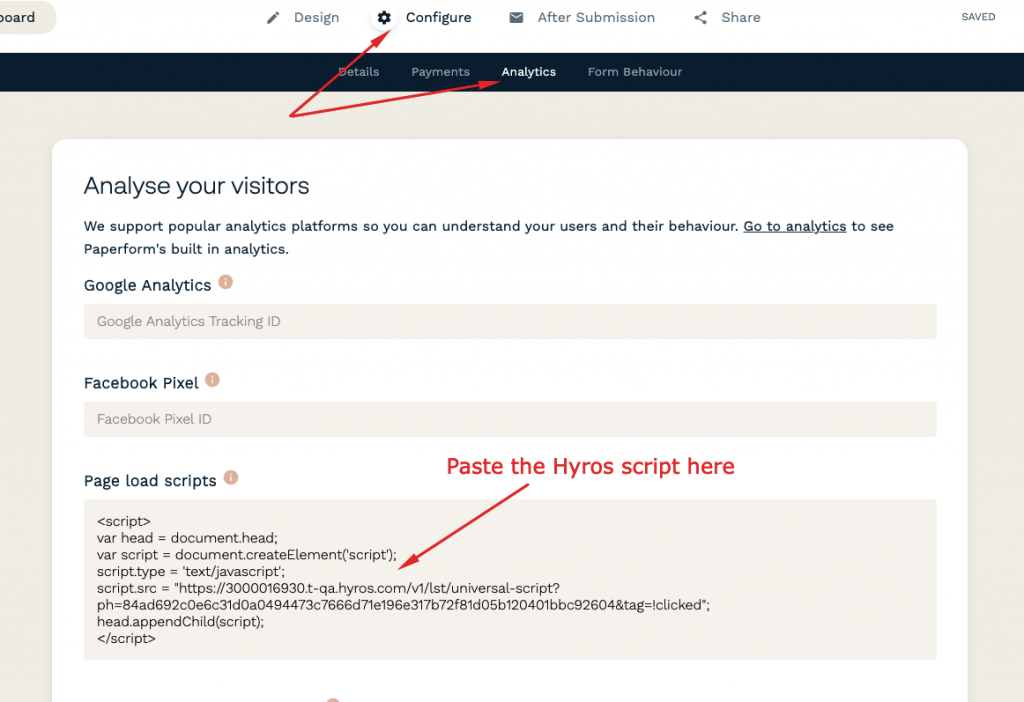 Repeat this with any form you would like to track. We would then suggest running a test by completing the form just like a lead would. Your email should be inside Hyros in the "Sales data" tab, which you can find HERE in your Hyros account.
If you do not see this, please reach out to the support team with a link to your form and the email you used to test and we will be happy to investigate further for you.