This guide will show you how to dive deeply into your ad reports and find the small critical details of your customer's behavior.
Deep Diving 101
When you have loaded up a report in the columns area you will see this icon for every source in the sales column. Clicking it will take you into "DEEP MODE" reporting.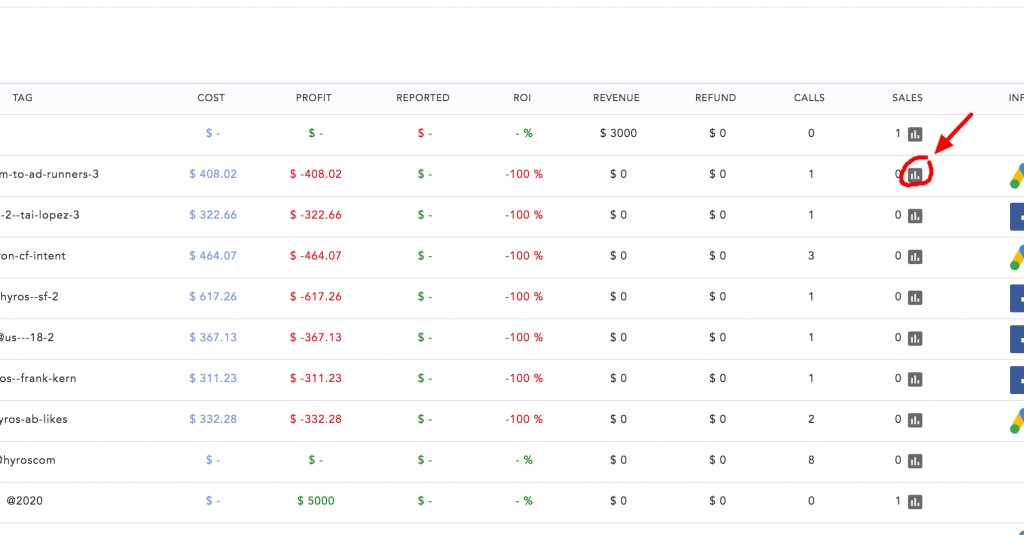 Deep Mode Reporting
Deep mode will show you the list of sales that occurred in the time frame the report is set to show from the SOURCE associate with the row clicked.
It will also show the product purchases, amount of purchase, first click, last click and the customer email.

Digging Even Deeper With The Customer Profile and Seeing Their Journey
If you click the customer email in this mode you will load up their customer profile. This will show you all their tags, their click history and tons more information about the user.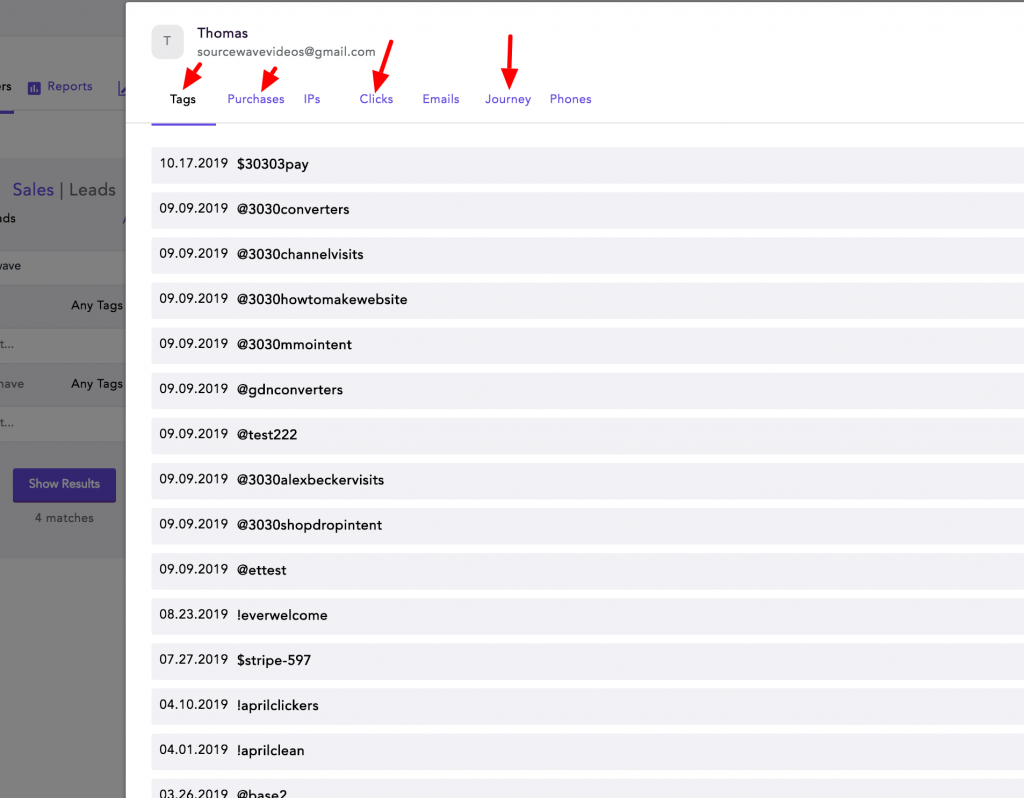 If you would like more information on how to use and read this data go to this article about VIEWING THE CUSTOMER JOURNEY.
This concludes how to do a deep dive into your customer info.
Watch Me Do This In Video Here