PayKickStart can be set up in 4 easy steps:
Step 1 – Create the integration inside Hyros,
1. Go into settings -> integrations -> select the PayKickstart Integration.
2. Click "Create new integration".
3. Create a name for the integration, such as "PayKickstart" then click "save integration".
Step 2 – Add the Webhook
1.Go to your PayKickstart integration inside HYROS and click "configure".
2. Click "Get Webhook" and copy the webhook.
3. Go to the integrations settings for the product that you want to track, to do this follow these steps:
Go to "Campaigns".
Click on the scroll down button to see your list of products.
Click the edit icon for the product you want to track.
Scroll down and select step 3 "integrations".
Here is a video example:
4. Paste the webhook in the "IPN URL" section by following these steps: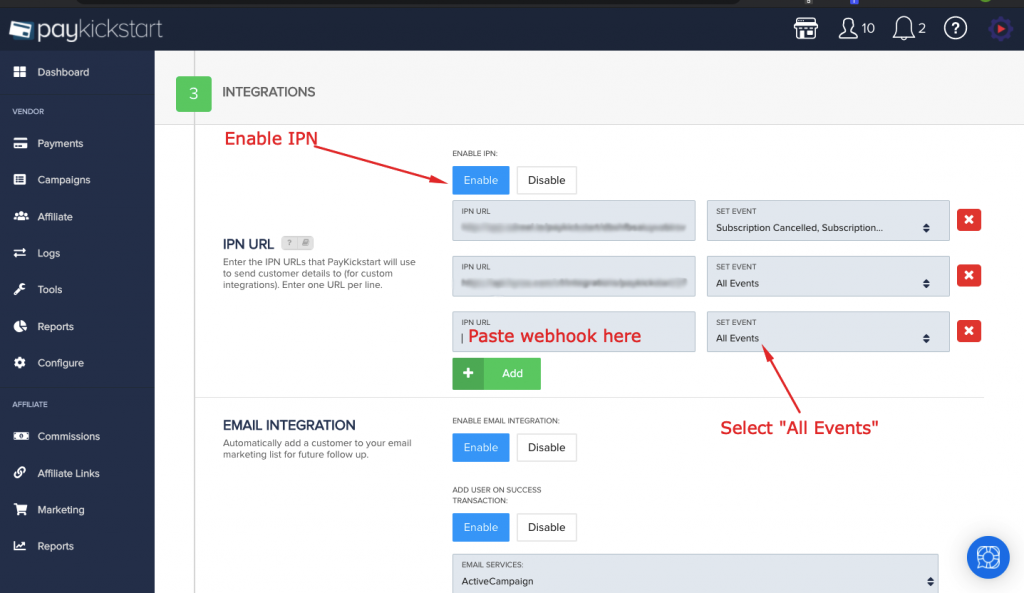 Step 3 – Adding our UNIVERSAL Tracking Script
1. Copy the UNIVERSAL Tracking Script below
2. Inside your PayKickstart integration settings, past the UNIVERSAL script inside Advanced Tracking Code -> Header Code: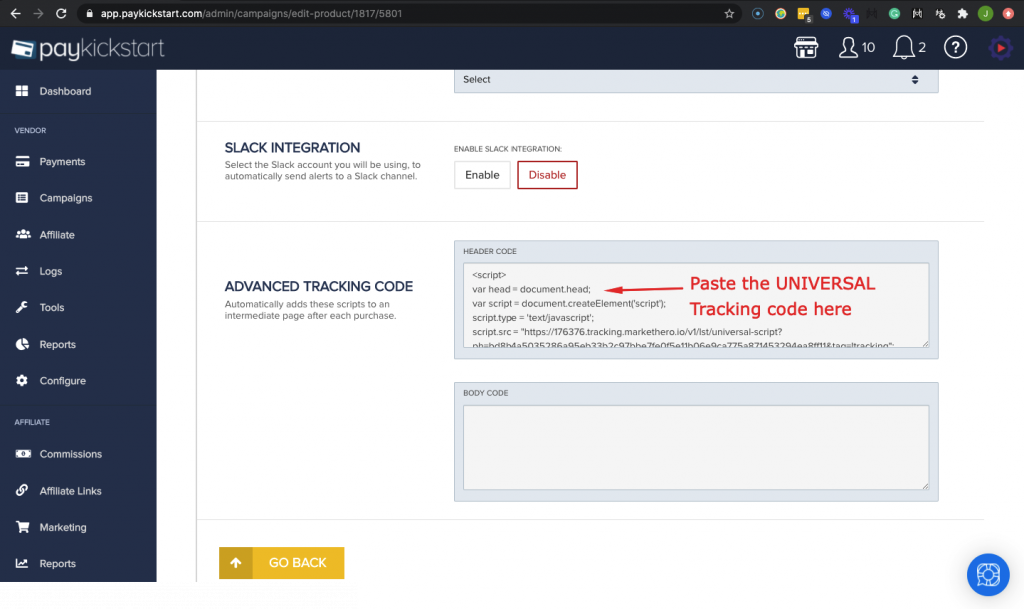 Step 4 – Perform a Test Payment
Run a test payment, you should see the sale inside HYROS with your tracking information correctly attached.
If your sale does not appear inside Hyros, please contact the onboarding team for further assistance.
IMPORTANT: Each product MUST be separately configured using the above workflow. Please ensure you have followed these steps for EVERY Product that you want to track. However, you do NOT need to repeat step 1 for every product.