Table of Contents
Step 1 – Inside Hyros
Tip! Please note that this video does not include our recent update, which allows you to send events as orders rather than individual products purchased.

If you want to optimize around orders please send events as a general action and toggle this on, just like you see below.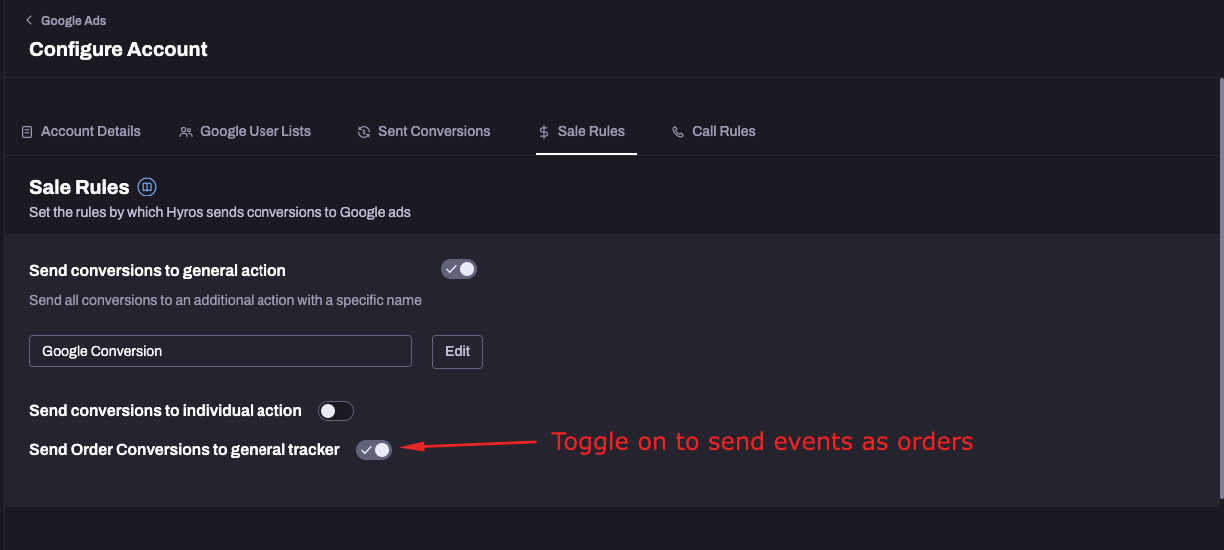 Step 2 – Inside Google
Written Guide:
To use activate Google offline conversion tracking and AI training
Go to your Google ads integrations tab HERE
If you are integrated with Google simply flip the offline conversion tracking toggle at the top of the page.
Adjust the attribution mode depending on your business type as described in first video. If using scientific mode, adjust the attribution range depending on the average amount of time it takes for your customer to make a sale after clicking an ad.
Click "configure" on your integrated google ad account. If you have more than one, you will need to do this for each ad account.
Choose how you want to send conversions. By default, Hyros sends a conversion to google depending on the product name (individual action). This can cause issues if you have a lot of different products. Toggle on "Send conversions as a general action" if you want a single general conversion to be sent into google to optimise around instead. Name it whatever you like:

THEN from within your Google ads dashboard:
Wait for a sale to come into HYROS
Once it has an offline conversion named after it will be created in your Google conversions area, plus the general conversion action will also be created if you have toggled this on.
Go to your campaigns that sell this product and set the conversion goal to the HYROS conversion that was just added in the conversion area.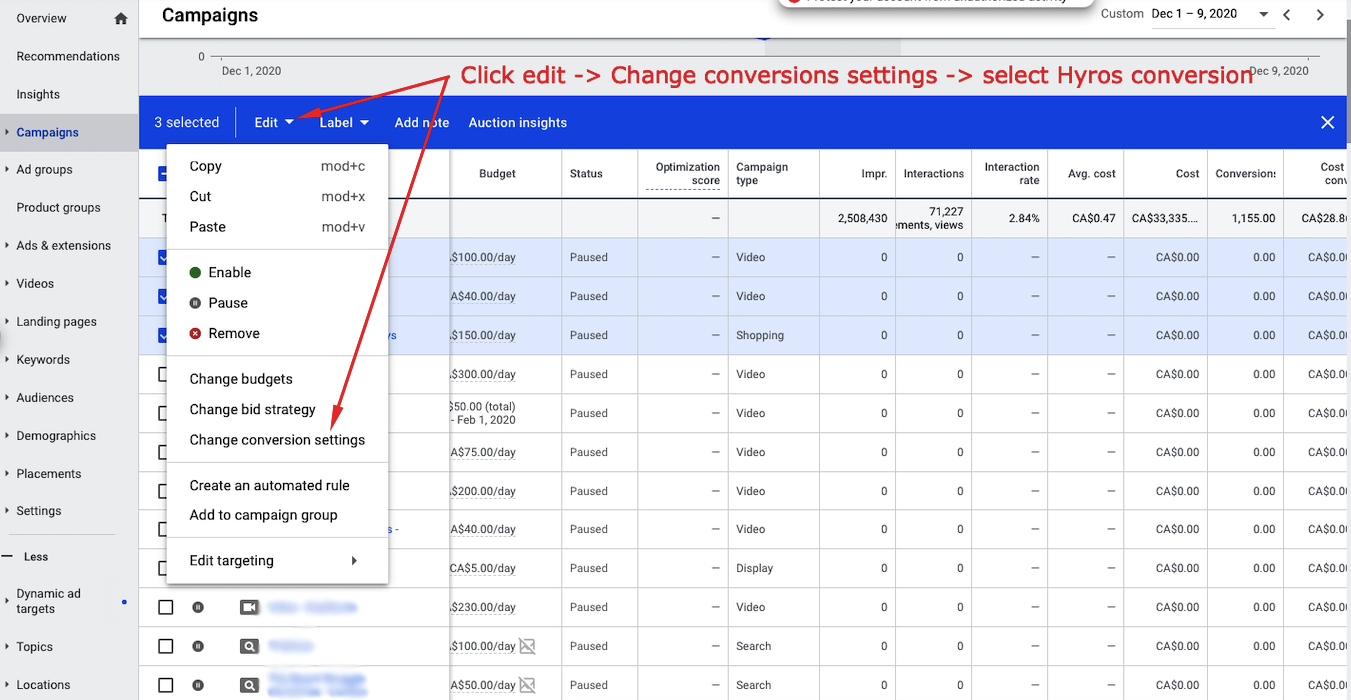 WARNING: If you choose the account level "include in conversions" settings, this may factor in extra conversions and affect campaign performance.
If you do not have the option to select specific conversion actions for the campaign as shown in the above screenshot, please see the video guide above to create a custom goal first.
4. Go into your account settings and ensure that the following field is on inside the Auto-tagging section: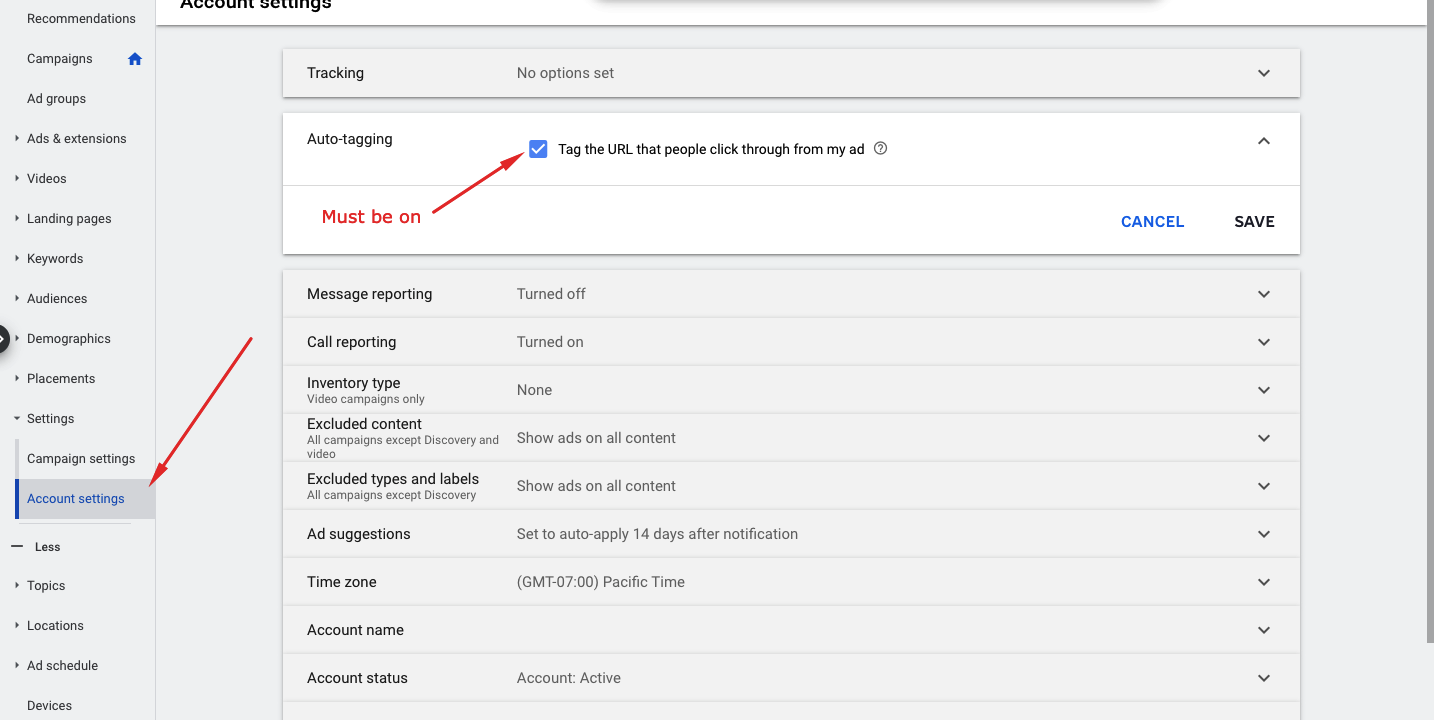 That's it! You are now AI pixel training with Google. Your ad campaigns will now optimize according to the conversion data that HYROS sends into Google.