If you are using Clickfunnels checkouts with Paypal the most accurate way to track is using CF Pro Tools.
This set up is a bit complicated and best for advanced users who need to track long term ROI and rebills.
We suggest most users stick with the basic Clickfunnels set ups found earlier in this checkout section, especially when first learning to use HYROS.
———————-
Why? Paypal and checkout emails are routinely different and this will break tracking. This is fixed by our basic integration with Clickfunnels above BUT rebills will not be tracked.
CF Pro Tools enables HYROS to receive the Paypal AND checkout email of the user. This allows us to tracking recurring charges.
If you are NOT using Paypal OR a processor other than Stripe just use the Clickfunnels+STRIPE ONLY integration above.
———————-
Set-Up Guide
Step 1 : Sign Up For CF Pro Tools HERE
Step 2 : Once signed up, set up your checkouts to use the PAYPAL PLUS add on. For both add-ons you need to create a new add on in your Pro Tools account here:

Set this up on ALL of your checkouts that you wish to track. This must be done correctly by following the detailed guides inside CF Pro Tools.
Step 3 : Then set up the HYROS PAYPAL EMAIL add on.
You will find the Hyros Paypal Email add on exactly as shown above. Follow the steps exactly as laid out in CF Pro Tools.
Place the code generated inside of CF Pro on the thank you page of your checkout (or the first upsale/page the user sees) according to the instructions on Cf Pro Tools. At the time of writing this documentation you need to place the code inside the footer code inside the "tracking script" section here:

You should see all the pages directly after a checkout shown under this list inside the CF Pro Tools "Hyros Paypal Email" Add-on once you have added the code: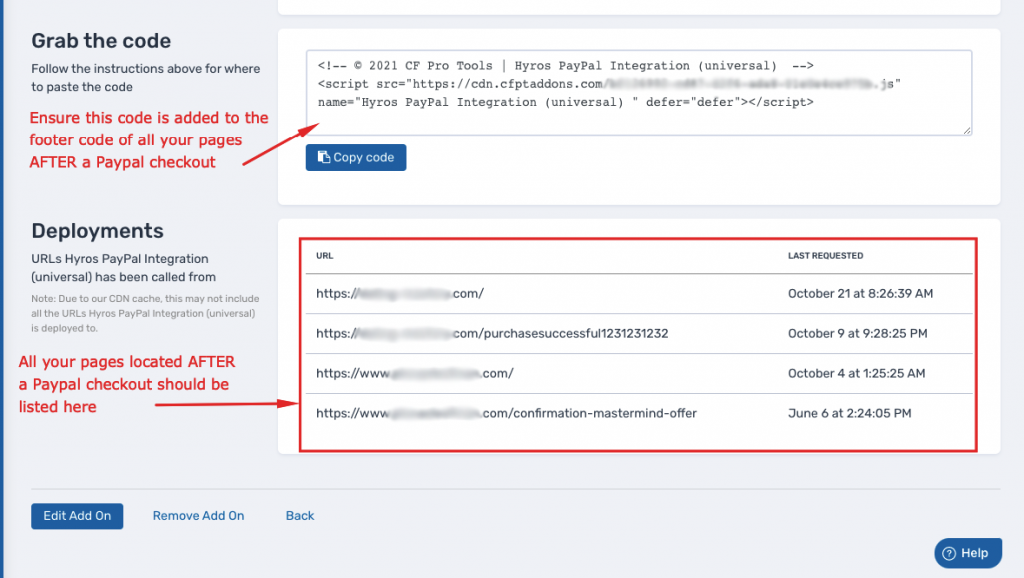 Step 4 : Copy the Universal script below:
Ensure you have Pasted the script in your funnel settings as shown here: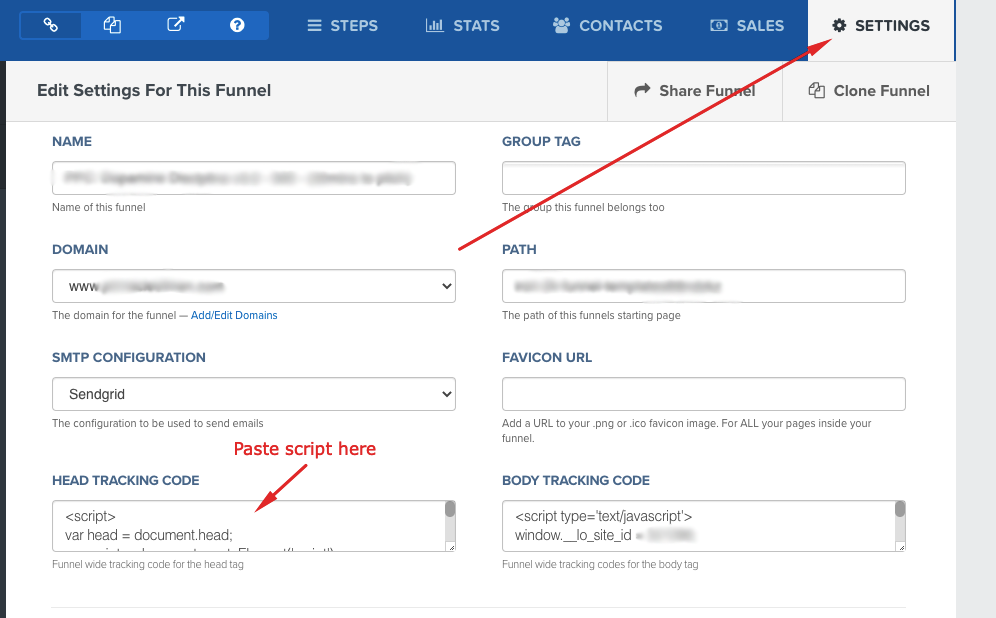 Step 5 : Once this is set up integrate with your payment processor and Paypal in your integration area HERE.