Exporting Report Data
If you would like to export your data, you can do so by clicking here when you are viewing a report, then choosing to to download the report to a CSV file or upload it to Google Sheets: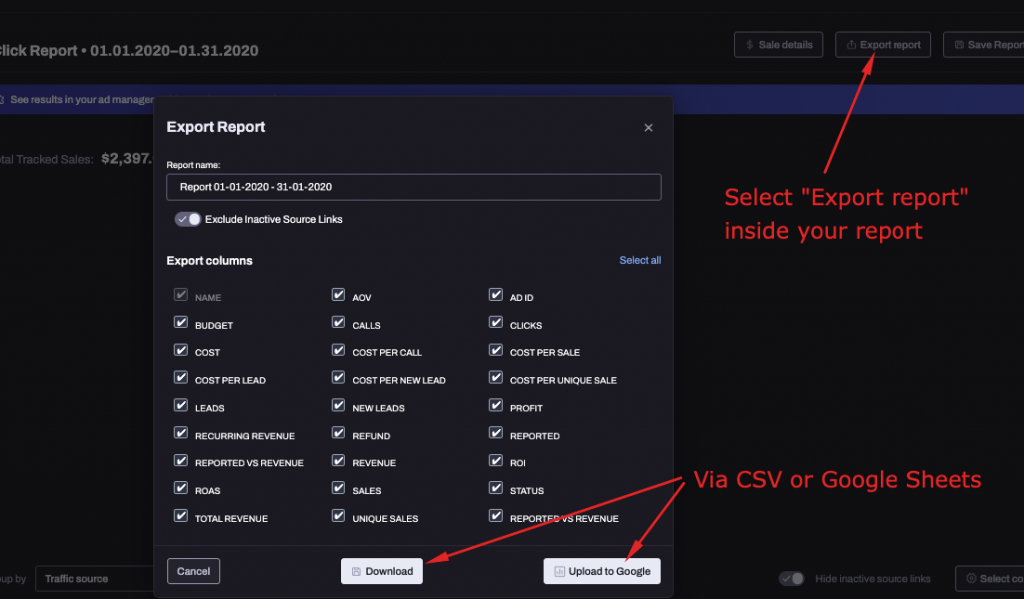 Then you can select what data to export from the report before downloading.
On top of exporting a normal report, you can also export reports that are grouped by time period instead of by source so you can easily view data and compare over long periods of time. To do this simply select the time period you'd like to group by in the advanced settings when generating a report: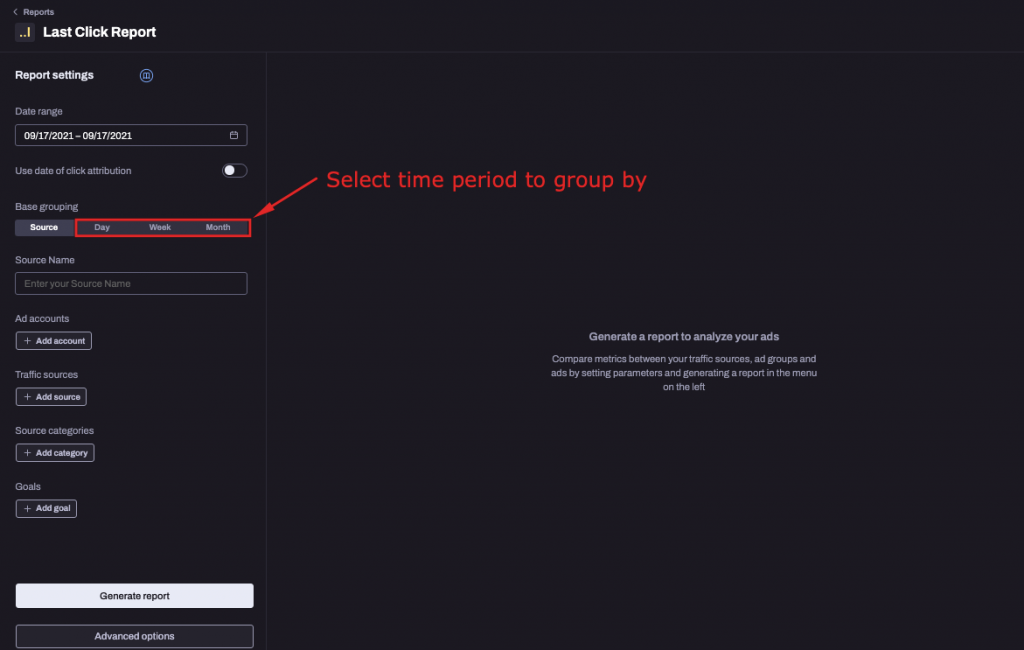 Then you can export the report exactly as shown above.
How is the Data Exported?
You can either download reports to a local CSV file or upload to Google Sheets. To export to Google Sheets, please integrate first HERE.
On top of this, we also allow you to export attribution data using the API providing you have developer support. Please see HERE for our API information.
What Data Can I Export?
Please note that you can ONLY export report data at this time. You can NOT export deep mode data, such as data on individual leads.