HSE makes it easy for you to test your ads, funnels and their tracking. The extension will pinpoint any errors in your set up and show you how to fix them. This eliminates the troubleshooting time of setting up tracking a TON.
Follow the guide below to download and use HSE.
How To Use HSE (Video Guide)
You can download the extension here
Error Report
If you receive an error that you are unable to resolve by following the attached documentation, please copy a link to the error report generated by the extension and send the link to the support team so we can assist you further:
How To Use HSE (Written Guide)
To use HSE follow the steps below
1- Download the extension HERE
2- Once installed in your Chrome browser activate it in your toolbar by clicking the puzzle icon and then the pin Icon next to HSE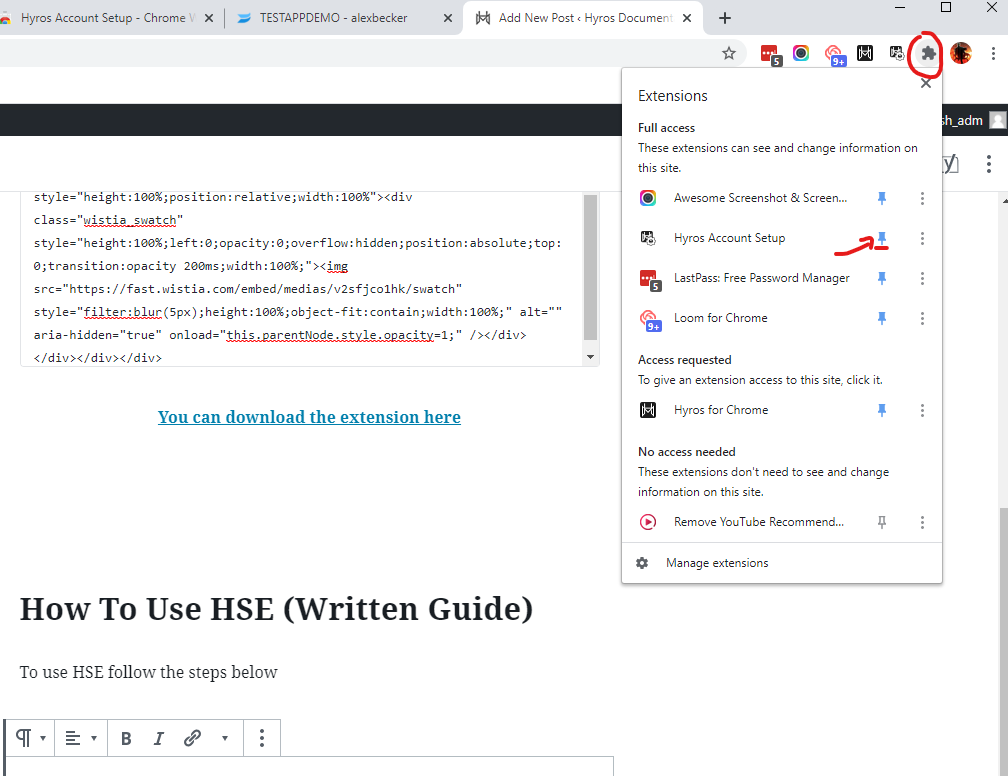 3- You will need your API key to proceed. Access your API key HERE in your HYROS dashboard
4- Click on HSE in your toolbar and enter in your API key.
5- Follow the prompts from HSE to test your tracking
NOTE: If HSE finds an error it will link you to an article that will show you how to fix the error!
Set Up Extension not working?
Please simply try clearing the browser's cache and reloading the app. If that doesn't work please contact your onboarding team or in-app support.