Step 1 – Copy the Universal Script below:
Step 2 – Add the script inside Convertri
To add the script account-wide (aka on ALL funnels created inside Convertri), then go to account -> scripts -> select "Add account Script"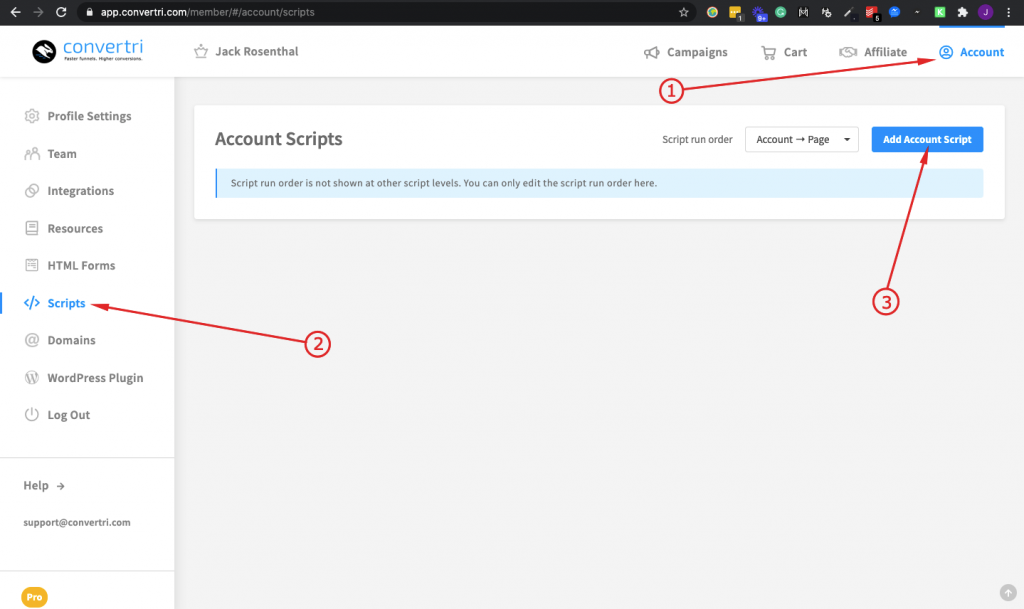 If you only want to track a single funnel in your account, then instead of going to "account", go to "campaigns" and select the funnel you wish to track.
Then follow these steps to configure the script: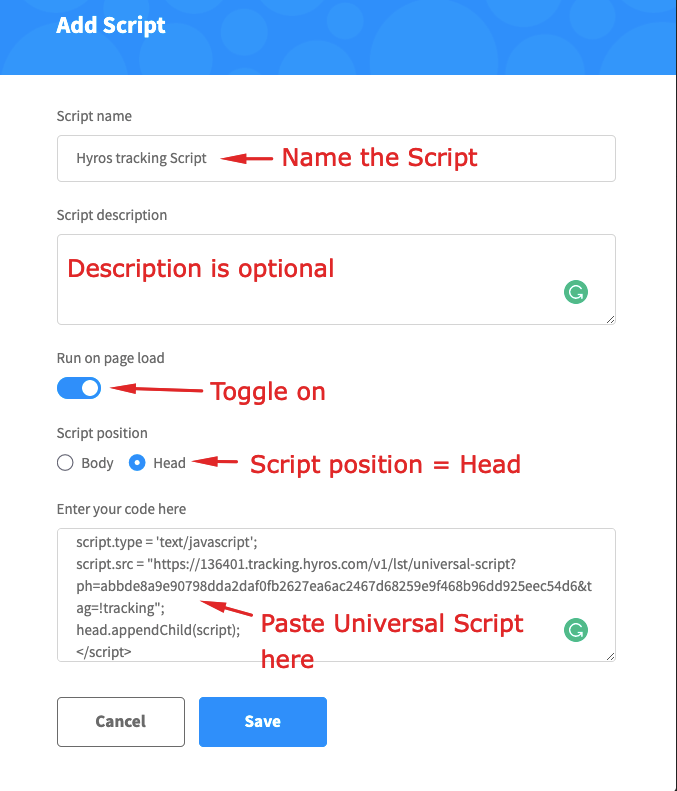 Click Save. Your funnel pages should now be tracked. Please test the funnel using our testing app. If for some reason it's not tracking correctly, please contact the support team if you need assistance.