To track your Webinar Fuel pages, just follow these steps:
Step 1 – Copy the Universal Script Below:
Step 2 – Go to your webinar settings by selecting "webinars", clicking on your webinar that you want to track, and then selecting "settings" as shown below: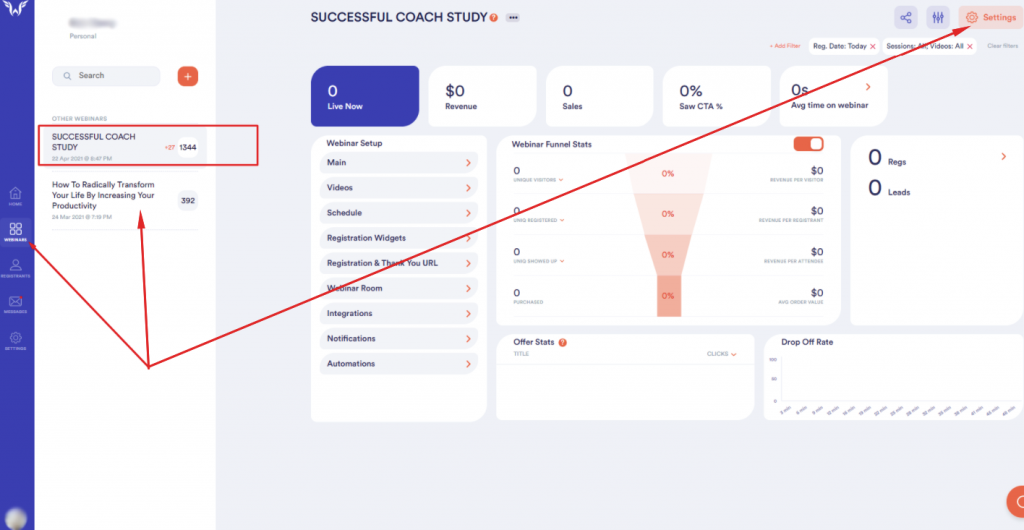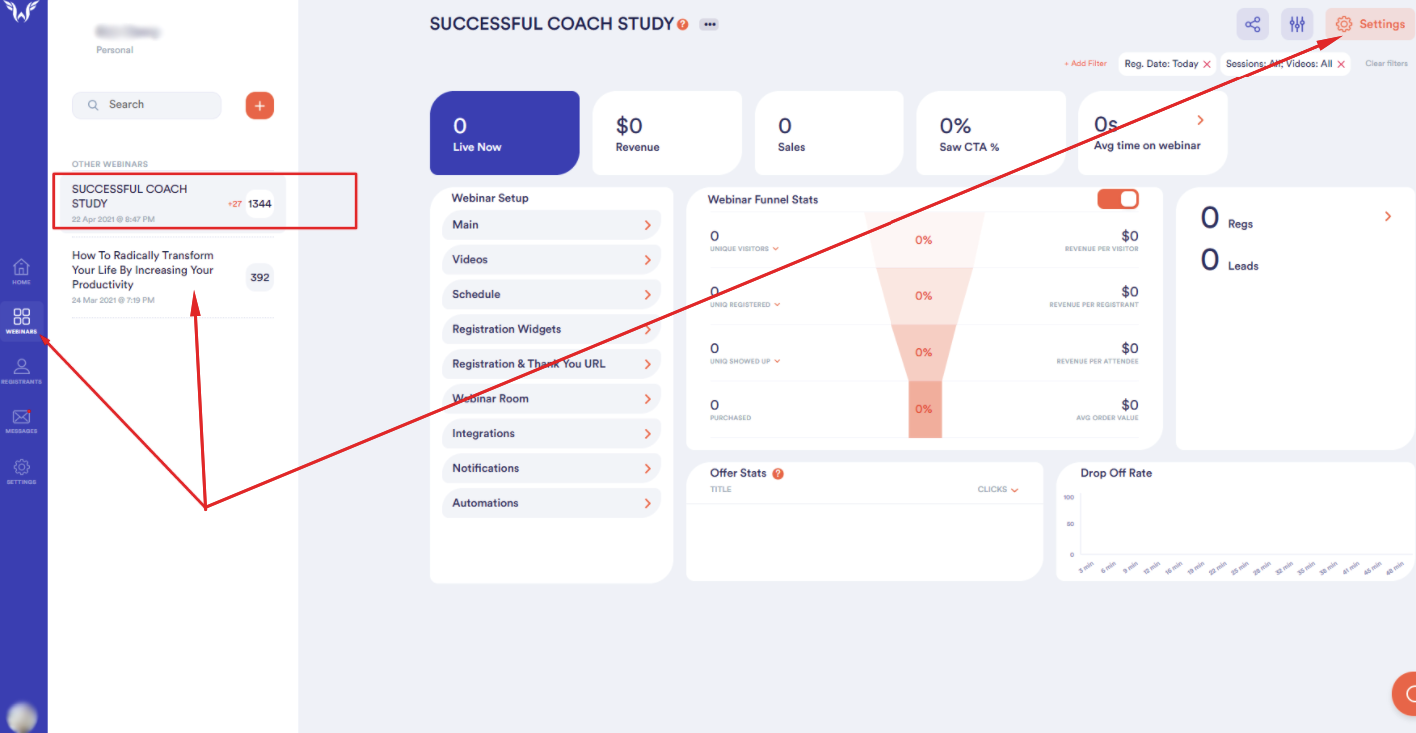 Step 3 – Inside your webinar settings, go to third party tracking: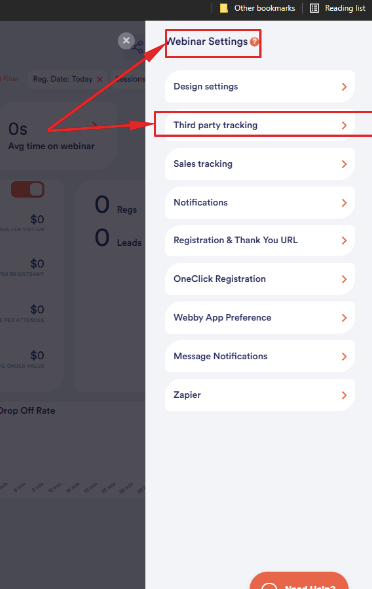 Step 4 – Paste the script in the following fields and save:
Registration page
Thank you page
Webinar room
Webinar room replay (optional)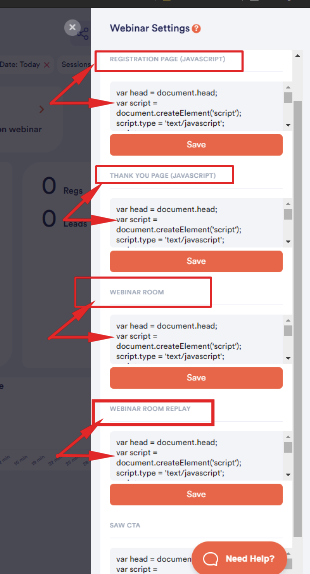 Now all of your WebinarFuel pages should be tracked. If you run a test opt-in you should see your email tracked inside the customers tab HERE.
If you don't see your email inside your leads, please reach out to the support team. Otherwise, proceed to the next steps.