To track your Wix pages, first copy the universal script below:
Next, go into your wix account, and select the site you wish to track. Click "Settings" -> "Custom Code" as shown below: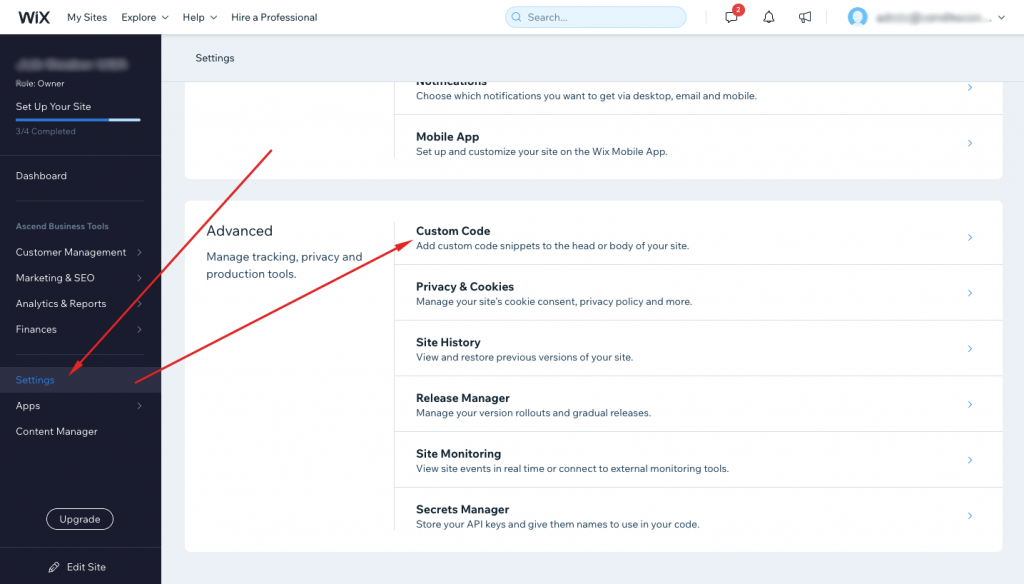 Select "Add Custom Code":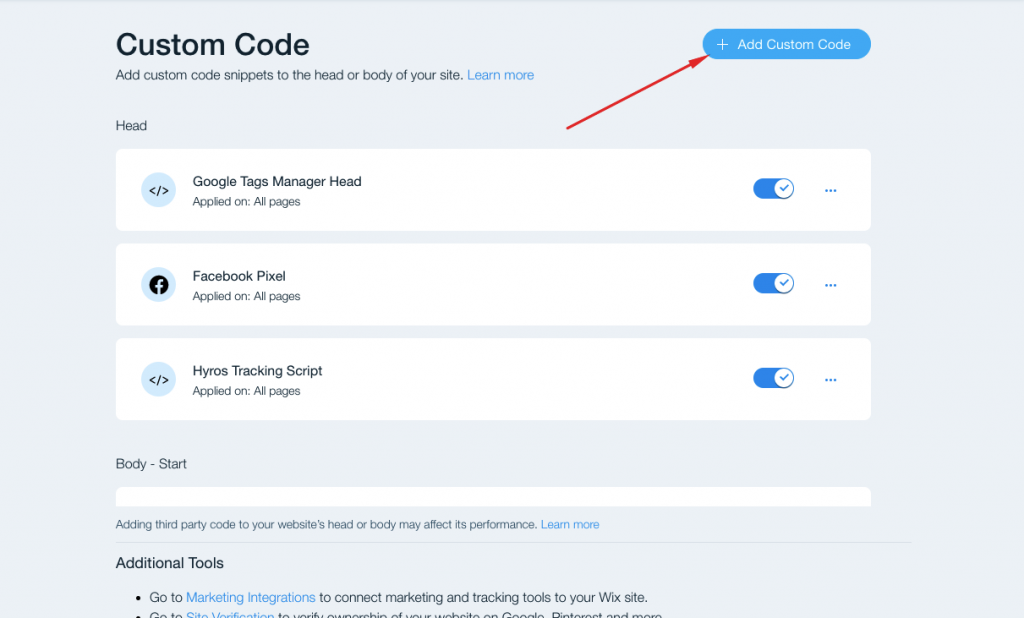 Set up your custom code following these steps: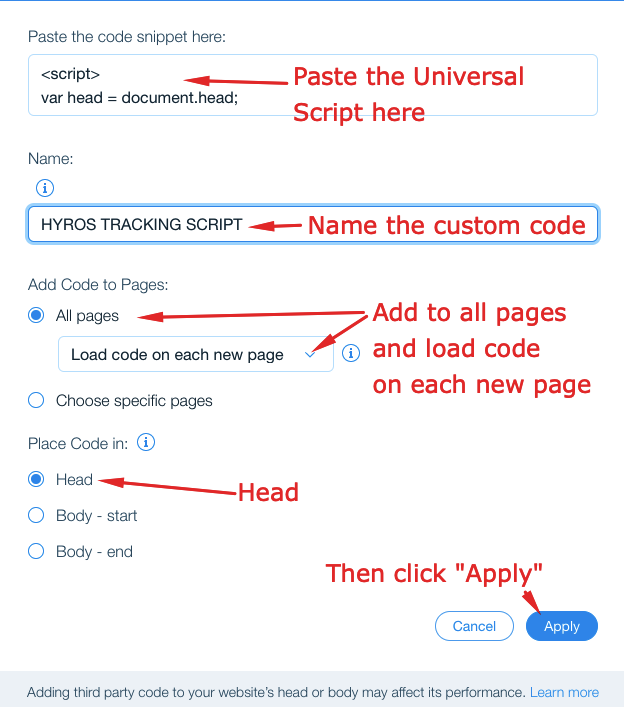 Testing your pages
You can test your pages using our testing app. If you encounter any issues please reach out to in-app support or the onboarding team.
If you want to send sales into Hyros directly from Wix, you will need to use Wix automation with Zapier, please read the documentation HERE for further information.